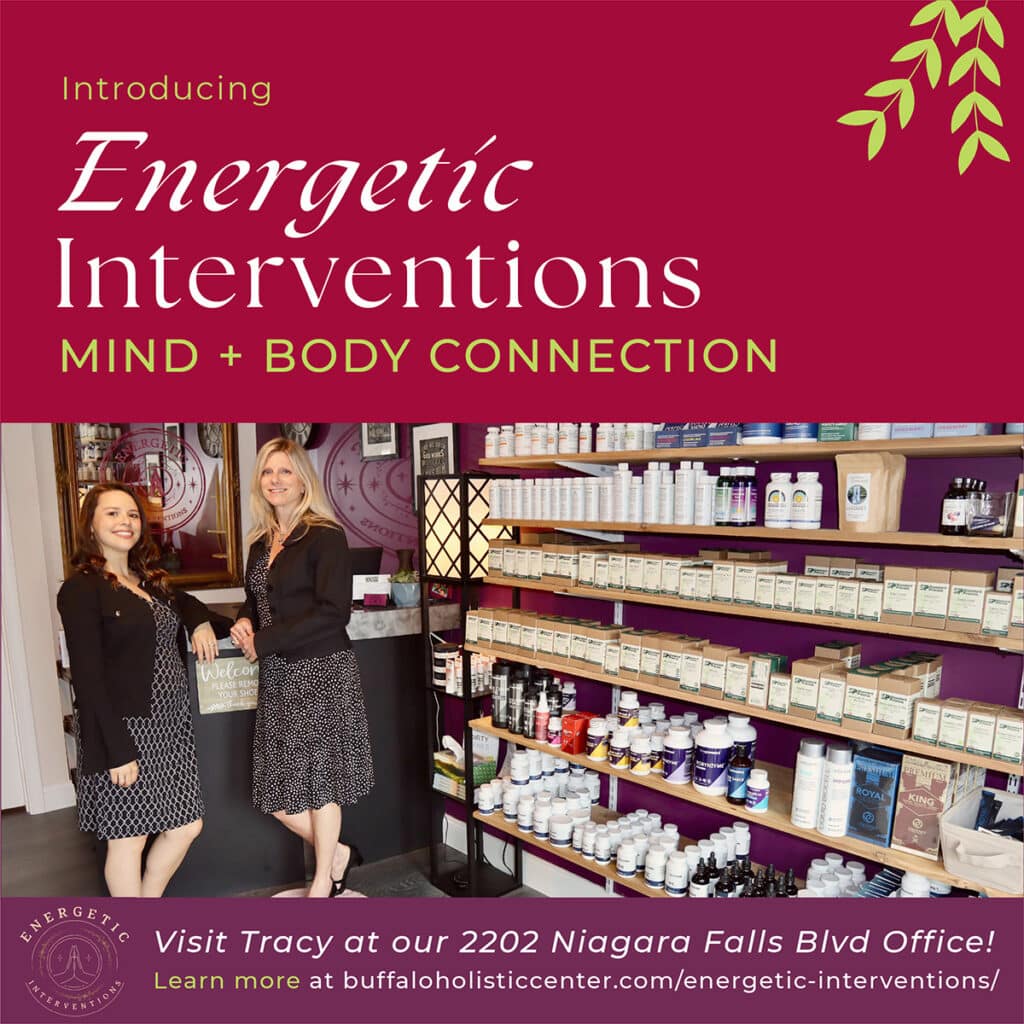 Introducing Energetic Interventions
We're incredibly excited to introduce you to Tracy and Energetic Interventions! Tracy works out of our 2202 Niagara Falls Blvd office, providing her clients with mind & body connection services:
• MIND BODY SPIRIT RELEASE (MBSR)™ Services: Don't let a stuck negative thought or emotion decline your health. Release emotional baggage, reduce the effects of stress, move beyond addiction, and more.
• NUTRITION Services: Whether meeting virtually or in person, Tracy will create an individualized nutrition program to help you get healthy and stay healthy.
• ALPHA-STIM® Services: Use an Alpha-Stim Electrotherapy device to discover fast relief from anxiety, insomnia, depression, and pain.
After working for more than 30 years in traditional western medicine, Tracy made the switch to holistic health solutions that are tailored to each individual's unique needs and health challenges.
Let Tracy transform your life! Contact her today at energeticinterventions.com